Foods that start with A – Discover unique foods from exotic continents!
You have been wondering that it's quite challenging to find out and name foods that start with A, but let me tell you, it isn't a correct statement! After a lot of extensive research over the internet, I have researched many exotic, unique and impressive foods that start with A. So, don't forget to explore our 'foods that start with the letter A' list till the end!
If you are one of those folks who always have the quest for trying something new and unique in your pantry, then this article is specifically for you! In this amazing guide of foods, you'll get to know the rarest and lesser-known foods that start with A!
Also, you can be assured that the foods, fruits or any other edible elements that are mentioned in this article are referred to as foods. In this unique food guide of the letter, we have also featured some of the rarest fruits and veggies that will amaze you!
So, let's begin to explore some of the most unique and foods that start with A.
Mediterranean Foods that Start with A
The Mediterranean foods are known as the dishes from North African countries, European countries and Middle Eastern countries. The Mediterranean meals are quite popular across the world, with their unique toothsome flavors and delicious cuisines. Fresh veggies, fruits and aromatic ingredients, spices are the prime elements of this cuisine that are responsible for making these dishes very enchanting with the yummiest flavors! So, explore some fantastic foods that start with A that belong to Mediterranean cuisine.
1. Acuka:
The tasty dish is prepared from ground walnuts, tomato paste, Aleppo pepper paste, bread crumbs, spices and garlic. This dish one kind of yummy spread made with fresh veggies!
2. Ashura:
Ashure or Ashura is a classic and authentic Mediterranean dish. It is pudding, a Turkish dessert porridge that is prepared by blending fresh fruits, grains, regel dry fruits and nuts.
3. Avgolemono Soup:
Do not mistake this Avgolemono soup for a monotonous chicken rice soup. This unique soup has an undeniable regal and luxurious vibe about it. It is a very silky, creamy, aromatic chicken soup. Egg yolk or lemon juice is also the prime ingredient that makes this soup very classically tasty!
4. Akkawi:
Akkawi cheese is a unique type of white brine cheese that is prepared from pasteurized cow, goat, or sheep milk. This white cheese primarily originated from the city of Acre.
5. Anise:
This Mediterranean parsley plant is popularly known for its flavourful aromatic seeds; these seeds are used to elevate the flavor and aroma, also sometimes used as herbal medicine.
Caribbean Foods that Start with A
Here are the most famous Caribbean foods that start with A. These Caribbean foods are quite renowned for their soulful taste across the Caribbean islands, so here are the featured Caribbean foods that start with A:
1. Arroz con huevos:
This is a commonly known Caribbean dish. It is prepared with rice and eggs; the fried egg is drizzled over rice.
2. Arroz con Maiz:
A very widely popular dish of the Caribbean cuisine, it is prepared with corn along with some cooked rice.
3. Ackee:
This fruit is very popular in parts of the Caribbean Islands; it has a pear-shaped appearance with a nutlike flavor. This exotic fruit is many times served with dried salted fish. The ackee fruit is also known with an array of names such as akee, ackee apple, ankye, achee. This fruit belongs to the Sapindaceae soapberry family and originates from the tropical part of West Africa.
Fruits that Start with A
There are an extensive amount of fruits that start with A; explore these amazing fruits that start with the letter A:
1. Avocado:
The avocado fruit is rich in many vitamins and traces minerals. Avocados are highly loaded with vitamins C, K, and B-6, along with many other essential nutrients such as pantothenic acid, magnesium, riboflavin, potassium, niacin.
2. Acorn:
The acorn is the fruit that grows on the oak tree. It contains a single seed and, in very few cases, two seeds; it has a nut like texture. This fruit is capsulated in a very firm, leathery shell.
3. Almond:
Almonds are globally famous, which belong to the category of dry fruits. They originate from the Middle East, but the US is the one that produces it in a mass amount. The almonds can be easily accessed and eaten with the shell removed. The inner edible nut is quite nutritious and contains many health aids.
4. Achacha:
This fruit is primarily grown in distinct areas of Bolivia; it is a very pricey tropical fruit.
5. Acerola: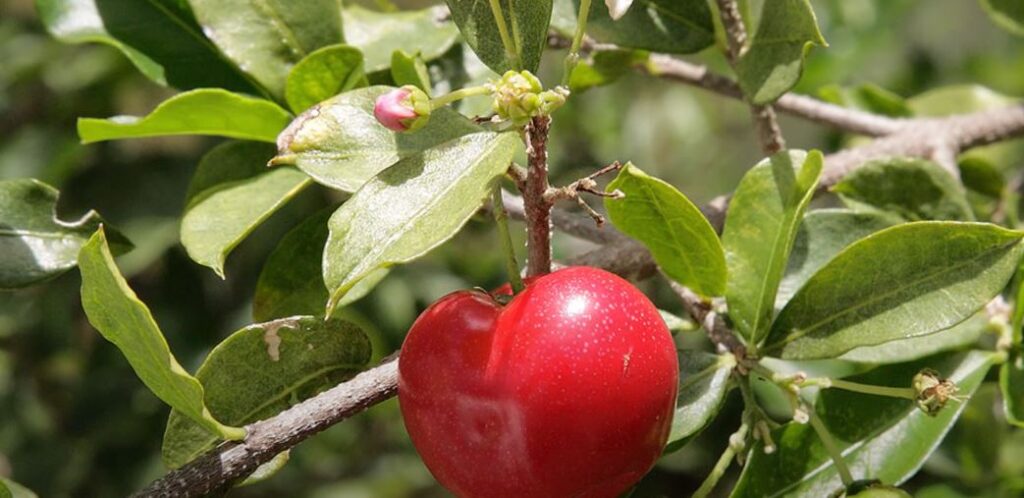 This fruit is often used to prepare the jellies and preserves; this tiny fruit mimics the appearance of a cherry.
6. Apple:
Apple is one of the world's most popular fruits. An apple grows on an apple tree; apples are quite pricey and cultivated worldwide. The apple tree originally belongs to Central Asia. We all know Apples are relatively high in nutrition, including fiber, vitamin C, A and many other essential antioxidants.
African Foods that Start with A
African meals are pretty much popular across the various parts of the globe. Its traditional dishes are prepared in many parts of the globe. Explore the list of African foods that start with A:
1. Amala:
This famous dish is prepared from yam and cassava flour. The preparation involves peeling and slicing of yams, which are then dried and blended with the flour. This dish is very popular across the Yorubas of Western Nigeria.
2. Afang:
Afang Soup mainly originates from Nigerian origin. Afang Soup is a very nutritious soup. It is prepared from Afang leaves/Okazi leaves. It is a vegetable soup very famous among the Efik people of Southwestern Nigeria.
3. Ahriche:
This dish belongs to Moroccan cuisine. Ahriche is commonly consumed by the people of tribes of Zayanes and Khénifra.
4. Asida:
This dish primarily originates from North Africa; it is a lump of cooked flour, addition of butter and honey makes it even more toothsome.
5. Attiéké:
This dish belongs to Cote d'Ivoire, it is prepared by fermented Cassava.
6. Abacha:
Abacha is a unique delicacy which is prepared with cassava root. Cassava is a very high source of carbohydrates and fiber. It is a very popular dish across the Igbos of Southeastern Nigeri, known as a delicious salad; it is decorated with garden egg leaves.
7. Akara:
Akara is a classic delicacy that gets paired up with almost anything. This meal is prepared easily with beans that are peeled and grinded and afterward deep-fried in hot oil.
8. Achu:
Achu soup is a classic traditional food yellow soup, pretty much common in Cameroon. It is prepared with cocoyam. Many other ingredients such as aromatic palm oil, spices, water, limestone and fish are used for preparation.
Oriental Foods that start with A
Here are the Oriental foods that start with A:
1. Anko:
This red bean paste is made by boiling Adzuki beans with sugar and used as a filling in many Chinese and Japanese meals. This fish possesses a mild flavor, along with a relatively firm texture.
2. Asian Noodles:
Asian noodle is a ubiquitous dish; it gets paired up well with Italian delicacies.
3. Ahi Tuna:
It is a unique variety of fish, a yellowfin tuna. This fish is mainly used in raw fish dishes like sashimi and sushi rolls.
4. Arame:
This is an aromatic spice that belongs to Asian cuisine.
Globally Famous Foods that Start with A
Here are some foods that start with A and are globally known for their deliciousness; some of these foods are quite familiar to you and many times in our pantry:
Also Read,
1. Apricot:
Apricot is a fruit; they are also widely known as Armenian plums. Apricots are loaded with potent nutrition and deliver numerous health benefits.
2. Arrowroot:
Arrowroot is a starch extracted from the roots of the arrowroot plant; it is quite easily digested. This starch is very gluten-free. The arrowroot starch is primarily used to thicken the soups and sauces.
3. Apple Tart:
This is a classic French dish and Apple tart blasts with the fantastic flavor of apples. The dish starts with a sweet pastry crust, which is pre-baked; a traditional apple tart has a unique crispy texture along with a robust buttery vibe.
4. Asparagus:
Asparagus is a globally known vegetable; this healthy green vegetable is a prime element in many salad dishes.
5. Aspic:
Aspic is prepared with meat stock; this jelly-like dish is set in a mold, also consists of many chunks of meat and seafood.
6. Aniseed:
These are the spice seeds that grow on the anise plant; these seeds are used for flavoring in sweets, drinks, and medicines.
7. Apple Fritter: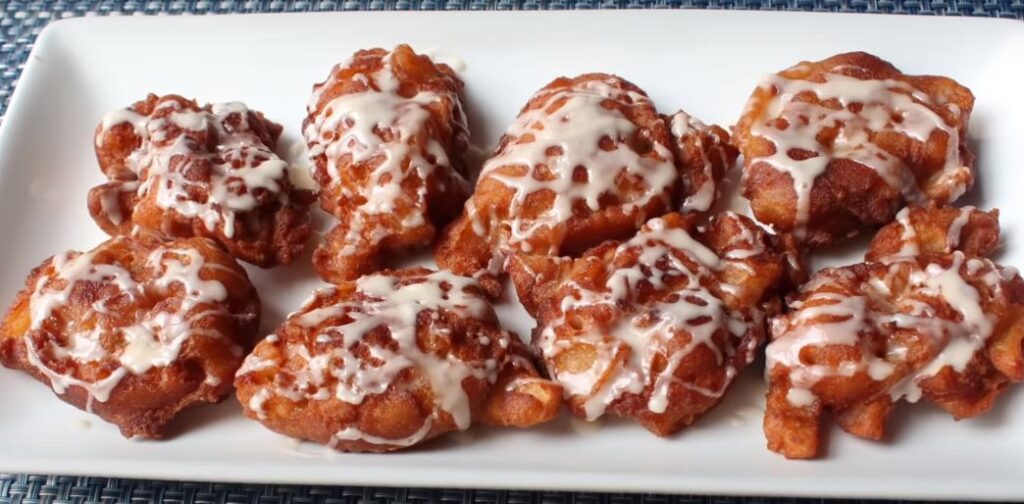 The dish is prepared with a cake batter amalgamated with juicy apples; it is an ultimate gourmet treat!
8. Apple Pie:
The amazing apple pie is not a usual dessert; it's an authentic American delicacy with a gourmet, sultry flavor. It is prepared by baking in the oven.
9. Arugula:
This leafy green vegetable is primarily used in salads and contains a peppery taste.
10. Aubergine:
Aubergine is widely known by the name of 'eggplant'; this vegetable is considered very as one of the best vegetables in the world. It has an amazingly soft, cream-like texture that suits almost any flavor.
11. Artichoke:
Artichoke is a wonderful vegetable that has a green color hue, and many times bluish-purple hue; it has round like structure, it is boiled or deep-fried before consumption.
Continental Foods that Start with A
Continental cuisine term stands for the immensely tasty dishes that come from European nations. Here is the list of continental foods that start with A:
1. Ajika:
The main ingredients for this fantastic savory Georgian paste are red pepper, garlic and dried spices, walnuts, and fresh herbs, though there are many more variations with distinct ingredients.
2. Alheira:
It is savory smoked Portuguese sausage. An ultimate army of savory and aromatic ingredients is used to make this sausage, such as meat with garlic, olive oil, bread and paprika.
3. Andouille:
The pork is a prime element that is used for making this smoked sausage.
4. Ajvar:
Ajvar is a classic amalgamation of freshest red bell peppers and eggplant. Ajvar has unmatchable rich beauty and flavorful. It is also used as a sauce and condiment.
5. Alfredo Sauce:
This is a white sauce with a very creamy texture, prepared with butter, heavy cream, and parmesan cheese. This sauce is an ideal sauce for pasta or pizza.
6. Aioli:
Aioli has distinct names such as allioli or aioli. It is a sauce that is prepared with garlic, salt, and olive oil. This sauce is one of the prime elements of French cuisines, very often used as a tasty dip.