PARSLEY TEA IS THE WELL-KEPT ANCIENT SECRET FOR FLAWLESS SKIN EVER!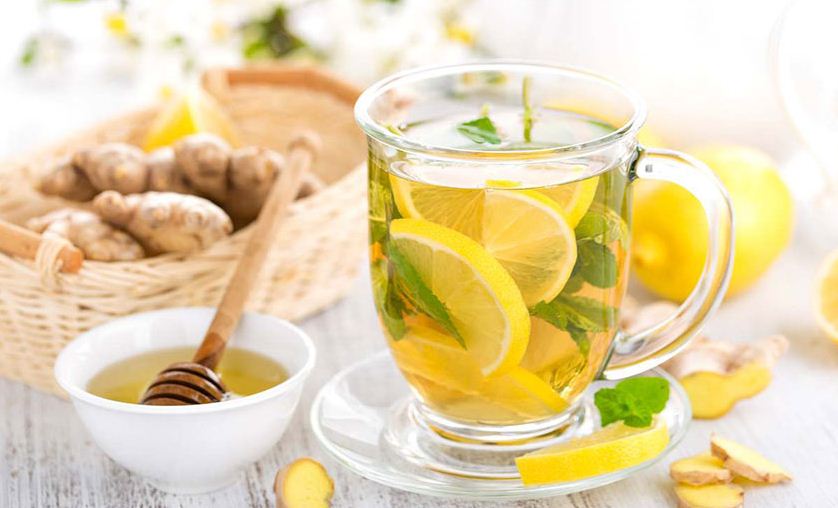 Well, we all like to experiment with the unique and wide variety of detox teas and herbal recipes, the unusual vibrant appearance and enchanting taste of detox teas can leave your mood spellbound in just a second. And when we discuss detox teas, how can we forget an infinite health potential of Parsley tea! Parsley tea is extracted from dried or fresh leaves of parsley.
You might wonder, how could a glass of lovely greenish hue be rendered as the powerhouse of health benefits? We are going to shade a light upon the immeasurable goodness of parsley tea; the ultimate parsley tea is super accomplished to fight your body alignments as much as it is efficient to brighten up the monotonous day at your office, and not to forget, flaunting flawless skin becomes effortless when you have a glass of parsley tea!
Parsley tea is a quite comfortable and handy recipe to make! Its grass-like aromatic flavour is enough to tranquillize your mood! And you would have an excess to this earth veggie all the year-round, it can even pass through the cold roughness of winters too!
In this parsley guidebook, you will get the most accessible gateway to fight many of your health alignments by going through our purest delicious detox parsley tea recipe, followed by some splendorous health benefits for you!
Gone are the days when the usage of parsley was only bounded as a garnishing element! Though Parsley tea, you can smartly extract most of the nutrients and vitamins in a just a cup! You can even make parsley tea by its leaves and roots! As it is quite cheap and handy, your wallet will be happier when you save the whole prominent keeping expensive health supplements at a distance!
EXPLORE AMAZING BENEFITS OF PARSLEY TEA:
We're going to discover the whole parsley benefits at a deeper level, as the miraculous aspects of this super nutritious plant are worth adoring at depth! Even though I am not a professional therapist, yet I can assure you the fresh, breezy breath by simply using the parsley.
1. LOADED WITH MANY ANTIOXIDANTS
The prime and ultimate benefit, parsley is fully loaded with essential antioxidants that can act as a protective barrier against free radicals and keep other damaging compounds at bay. This herbal tea is specifically high in antioxidants like carotenoids, flavonoids, tocopherol, and ascorbic acid that are hard to find in natural form.
All of these antioxidants have a significant role in fighting major lifelong diseases like heart alignments, cancer, Diabetes.
Parsley extract also has the potential to protect the body against DNA damage and can hamper the growth of cancer cells, as per the National Institutes of Health reports. And all of these benefits come from its high antioxidant source.
2. HIGH IN FOLIC ACID
Parsley herbal tea has an abundant Folic acid level, Folic acid is an essential vitamin B that depletes the risk of neural tube defects in babies.
Moreover, folic acid can act as the best remedy to support healthy blood vessels. In the body, homocysteine is the compound that can hamper healthy blood vessel function, folic acid neutralizes its harmful effects and prevents cardiovascular conditions.
3. ELEVATES YOUR IMMUNITY LEVELS
Vitamin C and vitamin A are the prime elements that are essential in building your immune system when you fall sick. Parsley is highly abundant in these two, vitamin C and vitamin A!
The production of white blood cells can be achieved by parsley detox tea, as well as it works as an antioxidant and fights all inflammations in your body. You can prevent yourself from many chronic diseases by consuming enough Vitamin C.
Lastly, vitamin C is essential in the creation of collagen. Collagen is a protein that is needed to keep your skin, hair, and many other body parts strong and healthy.
Also, parsley has optimum amount of chlorophyll which acts as an antibacterial and anti-fungal element. Thus your immune system gets an additional strength to fight against chronic inflammatory diseases, viruses, autoimmune diseases.
4. DECREASED CANCER RISK
Parsley tea contains many cancer-fighting properties besides an array of antioxidants. As shown in the number of research studies, parsley is rich in a flavonoid called apigenin, a compound that is capable of hindering the growth of cancer cells.
Parsley is loaded with luteolin that can prevent the growth of the tumour. Additionally, many studies show that 41% of DNA damage can be easily prevented by parsley extract, and this stops the spreading of breast cancer cells.
Additionally, parsley oil is rich in mysirticin; this compound is released when you brew parsley. This compound slows down the development of tumour growth.
5. GOOD DETOXIFIER
Parsley herbal tea acts as a natural diuretic. It can help to trigger urination if you have urine retention issues, and it can support in detoxifying bladder and kidneys.
Diuretics help a lot to eradicate toxins, salt, retained water, and unwanted fats from the body. Thus kidney stress could be reduced and supports a healthy weight loss.
Parsley tea's diuretic properties have helped many people to prevent the risk of bladder alignments. Parsley tea is also known to prevent issues like gland swelling and prostate conditions.
Lastly, you can effortlessly maintain the healthy liver by having a pure parsley detox tea. Parsley tea eliminates all toxic agents from the liver, thus supports a healthy living function. When you consume it as detox tea, you will get a flawless, fresh looking complexion in no time.
6. IT MAINTAINS HEALTHY BLOOD SUGAR LEVELS
You can sip parsley detox tea daily to regulate healthy blood sugar levels. In some researches it is shown that, parsley has very good anti-diabetic compounds that are essential to maintain healthy blood sugar control.
Diabetic rats who were given the parsley extract had btter liver health function and steady blood sugar levels, PubMed Central studies shown the conclusion.
7. ALLEVIATES EYE & BONE HEALTH
Keep check of fact that, parsley is also high in vitamin A, which is a prime nutrient for every person. Vitamin A delivers many health advantages, but it is especially best for strengthening your eye health.
So, you can prevent the likelihood of developing night blindness, macular degeneration, and cataracts.
There are also high levels of vitamin K present in parsley; it acts as a key nutrient that makes the body absorb minerals in much quicker in the body.
Additionally, you can maintain strong, healthy bones by having enough of vitamin K. The high amount of vitamin K released when you boil or heat the parsley extract.
8. IT INDUCES A MENSTRUATION
If you are struggling with irregular menstruation, Parsley is a perfect natural remedy to treat all menstruation symptoms and hormonal issues. As parsley contains myristicin and apiol, they can increase the natural production of estrogen and keep hormone levels in check.
Additionally, apiol is the prime component that induces periods and decreases the period cramps. Lastly, parsley tea also has a substance called 'emmenagogue' that supports healthy menstrual flow.
9. USEFUL TO PREVENT KIDNEY STONES
As kidney stones cause much stress and pain in body parts, this alignment can create a havoc in daily life. You can avoid kidney stones issues by opting for a parsley tea.
Parsley extract is also popularly known as a good diuretic. Thus, it can increase the urination quantity, so it helps to empty bladder, prevent urine retention problems and hampers the growth of kidney stones.
Till now, numerous studies on animals are done, but the effect on humans is minimal and needs more research.
10. KEEPS BLOOD PRESSURE & CHOLESTEROL HEALTHY
Also Read,
Parsley tea positively affects blood pressure and cholesterol levels; this is another ultimate benefit of parsley. Parsley consumption is the easiest way to treat hypertension and high cholesterol. This tea can decrease blood pressure and prevents many chronic diseases when taken regularly.
11. GREAT BREATH REFRESHER
Apart from acting as a great garnish, parsley has an excellent reputation for breath refreshment. Though, it won't help you to get a better breath. Its antibacterial properties fight mouth germs and inflammation so it can work as an excellent supplement for oral care and hygiene.
So, if you were finding a cheap and natural mouth freshener, go for this handy herbal tea.
12. PREVENTS RESPIRATORY ISSUES
Parsley tea is a fantastic remedy that you can merge up with your daily diet that will save you from conditions like asthma and respiratory issues, it also treats these alignments. Parsley contains lots of beta-carotene, and that is also known to inhibit the risk of asthma.
You can easily clean out the levels of residues in your lungs by having a cup of parsley tea. It is helpful to loosen up phlegm and mucus, thus, clears out the chocked throat and lungs.
As a result, parsley has the infinite potential to cure congestion and bacterial infections.
13. MAINTAINS STRONG BLOOD VESSELS
Folic acid and B vitamins in parsley are the prime protectors that strengthen your blood vessels. Homocysteine, an amino acid that naturally flows in the blood can be reduced by folic acid.
But keep a check on the consumption quantity as too much consumption of amino acid will damage the blood vessels. Exceeding levels of homocysteine level increase the risk for formation of blood clots and arterial damage. Additionally, this can also result in dangerous complications like heart attacks or strokes.
14. GOOD FOR CIRCULATION & TREATS ANEMIA
Another excellent benefit of parsley herb is abundant iron. Iron is a crucial element to maintain a healthy cardiovascular system and blood health.
As such, you can improve blood circulation by drinking parsley herbal tea and prevents the risks of anaemia. Even a single cup of parsley tea can satisfy your daily iron needs.
Additionally, iron also boosts the formation of healthy red blood cells. Parsley is very high in calcium and vitamin C. These two nutrients are helpful that helps the body to absorb iron properly. As a result, circulatory problems will be treated effortlessly.
15. ANTI-INFLAMMATORY PROPERTIES
Parsley tea is known to calm down the pain from arthritis and swelling. Also, parsley is the powerhouse of numerous antioxidants, vitamins, nutrients.
Parsley consists of oil called eugenol.
Basically, 'eugenol' is a compound that is very high in anti-arthritic properties. It's anti-inflammatory properties also fight away many diseases of bones and joints. This helps to calm down the joint swelling and pain.
Remember, as parsley is a natural diuretic, it flushes out liquid deposits from your joints as well as cleanses your bladder from toxins.
PARSLEY TEA RECIPE – MAKE EASILY AND ENJOY AN ARRAY OF BENEFITS!
Parsley is surely the accomplished herb that every healthy diet calls for! Just by sipping a single cup of parsley tea is the easiest way to keep your health in a happier mood. Parsley tea recipe is quite simple, and you can prefer to do it anytime, it will be ready in just a couple of minutes! This herbal tea is much relaxing as well as refreshing with different medicinal advantages it brings with it. You can create different blends and flavours that go well with your taste buds!
INGREDIENTS
Fresh parsley – Handful of it
Fresh ginger root – Large piece
Lemon – Half piece
Honey or agave nectar
Water – 2 cups
INSTRUCTIONS:
Take a kettle and boil the water in it.
Finely chop the parsley, you can take stalks and roots too if you want.
Take two teaspoons of lemon peel and zest it.
Extract the juice by squeezing lemon zest and keep it aside for sometimes.
Grate ginger root and take a tablespoon of it
Keep the water to boil and pour chopped parsley, lemon zest, grated ginger in a teapot and stream all into boiled water.
Give a quick stir to everything and keep all of it immersed in it for 5-7 minutes.
Pour the lemon juice to the teapot after steeping and again stir for sometimes.
Afterwards, pour in into your cups, and stir in some sweetener if you want.
A SIMPLE RECIPE TO MAKE PARSLEY TEA USING DRIED LEAVES?
The process is quite similar for using dried herbs instead of fresh ones. You can simply infuse them just like any other dried tea leaves.
INGREDIENTS
Dried parsley – 3 tablespoons
Fresh ginger root – a large piece
Lemon – half piece
Honey or sugar
Water – 2 cups
INSTRUCTIONS
Take a kettle and boil the water in it.
Make about two teaspoons of lemon peel zest.
Extract the juice by squeezing lemon zest and keep it aside for later.
Grate ginger root and two teaspoons of it.
Take a teapot and pour the dried parsley leaves, lemon zest, grated ginger to it and stream it all in the boiled water.
Give a quick stir to everything and keep it steeping for 5-7 minutes in it.
Mix up the lemon juice to the teapot afterwards steeping and again stir once.
Pour the tea into your cups, add sweetener at this point if you need.
PARSLEY TEA WITH APPLE CIDER VINEGAR FOR A FLAT BELLY
Everybody wants to eradicate the excess fat in the belly and waist, the primary thing that should be avoided for this is overeating! Also, follow up our unique parsley + apple cider vinegar tea that will add up to your weight loss struggles and give you flat belly in the lesser time frame! So, add this ultimate Parsley Tea with Apple Cider Vinegar to get away with the localized fat.
The blend for this recipe is unique that you can consume it every day to get faster results. You will surely see the result in a shorter time, and you will understand that slimmer, beautiful waist eventually!
INGREDIENTS
Apple cider vinegar – 1 tablespoon
Chopped parsley – 3 tablespoons
Lemon – 1
Water – 500 ml
INSTRUCTIONS
Firstly, boil the water with the parsley.
Turn off the heat flame and keep it for cooling about 3 or 5 minutes.
Mix up vinegar and lemon juice to the mixture.
Consume a cup of it every night prior bed for faster results.
One cup per night is the suggested amount. While you are asleep, its ingredients will work inside your body and shape your waist.
In some weeks you will be amazed by looking at your wholly transformed flat belly and waist. You can observe the slight results from the first day you consume it!
The unique thing about this detox tea is its natural ingredients, and you can easily find these ingredients in the pantry. So it's completely safe to consume without any adverse effects.
Additionally, this weight loss tea is quite lighter for your pocket with all the cheap ingredients! So give up those expensive weight loss pills and go for this fabulous drink!
CAN PARSLEY TEA HAVE SIDE EFFECTS ON BODY?
Herbs are very much robust in their flavour and composition, as parsley extract is loaded with many healthy compounds; it can also cause some adverse side effects when you consume it in excessive amounts.
Even though we are not providing any medical advice, but still, some prime facts are proved that have been observed by potential parsley overdose.
Surely, parsley is considered mostly safe as per what United States Food and Drug Administration states, but some side effects strike when you overdose it into your body. So, we would recommend you not to exceed any daily limit for consumption. Explore the few side effects that are given below when you have parsley overdose.
1. ALLERGIC REACTIONS
The parsley tea contains 'Psolaren' compounds that might aggravate photo-dermatitis skin reaction. One should quickly discontinue the consumption if in case they observe such an allergic skin reaction.
2. DANGEROUS FOR PREGNANT WOMEN
A pregnant woman should consume parsley tea only after going through a medical consultation or under the guidance of therapist, it is a good uterus stimulant, thus might provoke undesirable complications for the pregnant woman.
3. SHOULD NOT BE TAKEN PRIOR SURGERIES
You should stop the consumption of parsley tea prior two weeks if there is a medical surgery lined up for you. Parsley tea can alter the natural blood sugar levels of the body, so, recovery takes a prolonged period.
4. BAD FOR SPECIFIC HEALTH CONDITIONS
People who deal with chronic health issues such as diabetes, high fluid retention, high blood pressure, or kidney disease should go through a proper consultation of a doctor before adding parsley to their diet. There are chances that parsley tea might make the condition worse if taken in excess.
5. HAZARDOUS FOR KIDNEY DISEASE PATIENTS
The tea is abundant in oxalic acid. So, it is advisable to avoid parsley tea if you are suffering from kidney inflammation and diseases.
6. REACTION WITH CERTAIN MEDICATIONS
If you are under blood clotting medication or other diuretic drugs, you should completely stay away from parsley tea. The tea might ward off the benefits of such medications by counter effect, which delays the treatment.
BEWARE OF WILD POISONOUS PARSLEY
We would highly recommend you to only grab parsley from grocery stores and markets, or online grocery store. A home grown garden or indoor parsley is also a good option.
However, collecting wild parsley for an adventures treat is a complete no-no! You should take many precautions as you might be eating any wild version of parsley look-alike that may be poisonous from inside! It is quite tricky to recognize as wild parsley closely resembles the original one!
There are much toxic wild parsley plants that have similar appearance, shape and size. So, you must only go for this risk if you are an expert who can recognize wild herbs and toxic plants.
We would not discuss in-depth about every toxic plant that might cause death like complications. But it is highly recommended that you should avoid collecting wild parsley anytime.
EXPLORE THESE 9 POISON HEMLOCK TOXIC PLANTS ARE:
Castor Bean (Ricinus communis)
Rosary Pea (Abrus precatorius)
Oleander (Nerium oleander)
Poison Hemlock (Conium maculatum)
Deadly Nightshade (Atropa belladonna)
White Snakeroot (Ageratina altissima)
Aethusa Cynapium (i.e. dog poison, fool's parsley, or small hemlock)
Conium Maculatum (i.e. Cicuta maculata, water hemlock, or poison parsley)
Tobacco (Nicotiana tabacum)
PARSLEY TEA RECIPE FOR A GREAT SKIN AND BODY DETOX!
Here is an easy and simple recipe for how to make herbal parsley tea! Just in a couple of minutes, the cup of lovely herbal tea will be in your hands to reward you with a refreshing taste and a great skin detox! You can either you dried tea leaves or fresh parsley, both work at any time!
Servings

Prep Time

1

cup 1x

5

minutes
Cook Time

Passive Time

5

minutes

10

minutes
Servings

Prep Time

1

cup 1x

5

minutes

Cook Time

Passive Time

5

minutes

10

minutes
Here is an easy and simple recipe for how to make herbal parsley tea! Just in a couple of minutes, the cup of lovely herbal tea will be in your hands to reward you with a refreshing taste and a great skin detox! You can either you dried tea leaves or fresh parsley, both work at any time!

Servings

Prep Time

1

cup 1x

5

minutes

Cook Time

Passive Time

5

minutes

10

minutes

Servings

Prep Time

1

cup 1x

5

minutes

Cook Time

Passive Time

5

minutes

10

minutes
Add dried or chopped parsley to a tea ball after measuring.

Take a tea mug and pour hot water to fill it and keep it soaked for 5-7 minutes.

Take out the parsley and pour the flavours of your choice, such as lemon or honey, are commonly added in parsley tea!

Taste it and adjust the flavour as per your needs, you can pour more parsley if you want robust flavour.
Taste it and adjust the flavour as per your needs.