Texas roadhouse chilli copycat recipe will delight your folks!
Texas roadhouse chilli recipe – Many of you would love to have the fantastic Texas Roadhouse Chili at home while relaxing with happy hours, after little research, I have finally unfolded the simple and easy copycat version of Texas Roadhouse Chili that you can anytime make at your very own pantry! Reward yourself with a fantastic bowl of taste and aroma after a tiring day with this homemade recipe!
The whole family would love this savoury and smokey treat at dinner!
HOW SHOULD LONG CHILI BE FREEZE?
Also Read, 9 Keto margarita recipes for party | Simple Keto margarita chicken!
3-4 days is the shelf life of chilli if you want to store in the refrigerator and for the freezer, it is 4 to 6 months. I know it sounds interesting!
You have to refrigerate/freeze chilli 2 hours after cooking to ensure that your chilli lasts for a longer duration, and place it in an airtight container. But keep in mind, your chilli should not remain out more than 2 hours as bacteria tend to grow in a real quick manner at room temperature.
DELICIOUS SIDE DISH OPTIONS TO PAIR UP WITH TEXAS ROADHOUSE CHILI
Veggie Salad: When you have an alluring green on your platter, nothing can ever go wrong! You will have you share of nutrition with it!
Cornbread: A side of cornbread is must to complete the appeal of chilli. Your comfort food will reach its highest peak with this fluffy and tasty combination!
Chips & Salsa: A fantastic chilli dinner will become manifold mouth-watering with the tang of chips and salsa. This salty, crunchy treat pairs up very well with a yummy bowl of chilli.
TEXAS ROADHOUSE CHILI RECIPE
You will get the best experience of a Texas roadhouse chilli recipe from this Texas roadhouse chilli copycat recipe. This warming and best Texas roadhouse recipe will blow your mind with its unique and enchanting taste. Your family members are going to gaga over this flavourful Texas roadhouse chilli copycat recipe. Give a try to this delight tonight!
Q&A Hub
Texas Roadhouse chili is the classic bowl of bliss after a long hectic day! The spectacular chain has an excellent reputation for serving one of the best chili dishes across the world! However, many people like to give a shot to the homemade copycat recipe as not everyone can afford spending a fortune for this few moments of toothsome treat! The easy copycat version of Texas Roadhouse Chili that we have shared with you will indeed arrange a comfortable walkway for you to have a taste of smoky, tangy chili!
You all would like to have a relaxing bowl of toothsome chili at your home, and the numerous exotic additions make this homemade version much more lip-smacking! Discover some answers to the most common queries that will sort out all doubts so you can carve out the best chili version for yourself!
What are the best side dishes for Texas roadhouse chili?
Here I've mentioned some of the best options that go well with the smoky, savory flavor of chili recipes! You could line up anything you want from these, and your copycat recipe will still taste delicious! One of the classic side dishes for chili is Cornbread, which would never spoil your authentic chili flavor. Nachos and Tacos are some tangy, crunchy options that are preferred for their lightness. Whenever we talk regarding side dishes, I cannot disregard the crispy potential of potatoes, bakes potatoes, cheesy potatoes, and sweet potatoes are some side dishes that work as the great pairings with a smoky flavored chili.
Why does Texas Chili have no beans?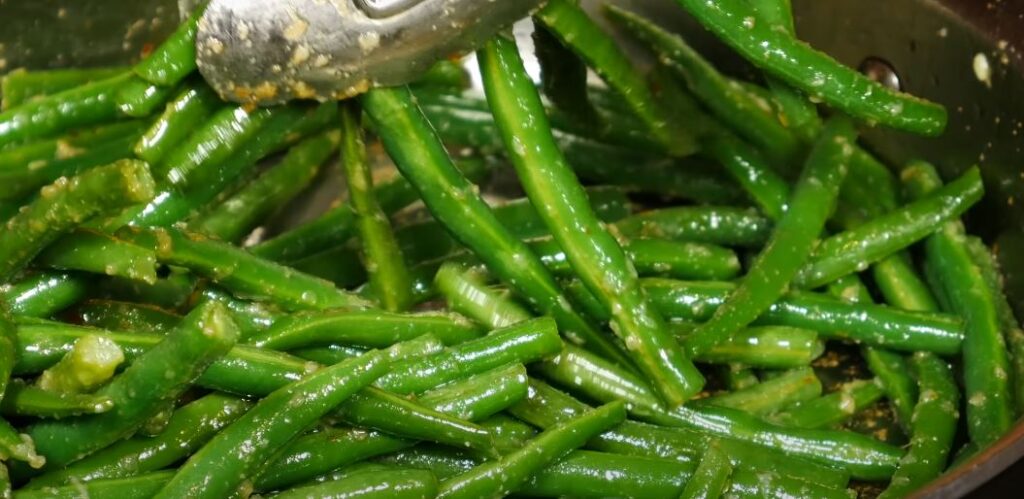 If you have ever had a Texas Roadhouse chili, you might already know the fact that it is entirely free from beans! Its intense meaty aura and smoky pepper flavored sauce are the two most underlying highlights that differentiate it from others and make it a best chili recipe globally; thus, to maintain the vibe of authenticity in flavor, they eliminate the beans in their recipe.
What meat is used in Texas roadhouse chili?
The chuck steak is primarily used for any kind of chili recipe. As the chuck steak is abundant is meaty flavor, it is an ideal option for a smoky chili recipe. However, you could also use different beef cuts with the label as 'beef roast' or 'stewing beef,' and your recipe will be wonderful! Basically, the chili recipe needs a firm beef cut that could be cooked for a more extended period transforming into a soft, tender piece.
What is the difference between Texas chili and regular chili?
Texas chili has the unique flavor among all the chili recipes across the world; its classic taste and smoky aura is what makes it different from other chili recipes. The regular chili contains tomato flavors, tomato sauces, and beans. In contrast, the classic Texas roadhouse chili recipe does not contain beans or tomato sauce; it has an intense meaty and dried peppers sauce flavor. The authentic flavor of Texas chili mimics the taste of the thicker beef stew.
What is the best secret ingredient for chili?
There are numerous secret ingredients that would help to evoke the best flavor in your homemade recipe. Pickle juice, Coffee slurry, nutmeg extracts, vinegar, Mexican chocolate, chipotle pepper puree are some of the topnotch secret ingredients exposed by some of the world's renowned chefs! Next time, when you go for your homemade chili recipe; you can spark your creativity and try these tangy ingredients for an ultimate flip.
Does Texas roadhouse have chili?
Yes, of course! Texas Roadhouse is a food chain that primarily renowned their unique and delicious chili recipes! Many people become chili fanatic when they taste the spectacular chili of Texas Roadhouse Chili. The yummy chili is one of the star dishes of the Texas roadhouse eatery and extremely popular.
Why don t Texans put beans in chili?
As they want to maintain the authenticity and classic vibe in the dish which makes their chili taste different from regular chili recipe. They always make sure the chili recipe should have a dominant meaty flavor and classic pepper sauce taste! Beans are entirely omitted by them as the dominant meaty flavor of beef gets suppressed by the presence of beans or tomato flavors.
Do you drain beans for chili?
You can drain the beans. However, I would not suggest you to drain, as skipping the draining process maintains most of the beans' flavor and enhances chili's existing taste.
What are the best beans to use for chili?
If you are talking about a regular chili recipe, I would suggest kidney beans as the ideal option. As far as I know, kidney beans are rendered as the perfect beans for chili recipe. Kidney beans tend to hold their shape firmly even under too much heat; also, they deliver a heart flavor into chili recipe.
Is chili healthy to eat?
Well, consumption of chili or stew dishes could be considered healthy to some extent. Chili is abundant with a high nutritional profile and full of protein. Chili can be considered a good option for maintaining a diet as long as you avoid pouring carb-loaded elements into your homemade chili recipe.
What makes the best chili?
There are many aspects of a chili recipe that falls in line when we have to examine its quality and doneness. I would say that an ultimate chili would be creamy flavored, an amalgamation of different smoky flavors. A good-tasting chili will have the right balance between elements such as sweet, bitter, hot, and beefy flavor. A good chili should always have an intense meaty flavor. Also, when your chili recipe consists of beans, it should have creamy and tender flavor traces.
Is chili better the longer it cooks?
Yes, your flavors would blend perfectly when you simmer it for a longer duration. Chili is one of those recipes that are suitable to prepare ahead of time, as all the flavors get better when stored overnight in the fridge.
Why is chili better the next day?
When you take more time and simmer it for a more extended period, your chili naturally turns out to be much tastier as all flavors get absorbed in the meat, while the blend transforms into a very thicker and stew-like texture. The classic chili recipe is full of aromatic ingredients such as garlic, onions, chili and fragrant spices, so they keep on releasing the aroma and flavor even after cooking.
What's the key ingredient in chili?
Cinnamon is one unique prime ingredient in most chili recipes, which is relatively standard. However, an element such as nutmeg, allspice, cloves, and other aromatic spices are essential to evoke an excellent fragrance in your recipe. A little hint of star anise can also work fabulously to increase an existing spicy flavor of chili.
Can you simmer chili too long?
Yes, you can! But, 6 hours is the maximum time duration recommended for simmering any kind of chili recipe. You might want to simmer your chili 24 hours, hoping it would make it fantastic, but this is not a great idea as your meat would turn into a bland pulp. So, simmering your chili recipe for more than 6 hours is a total No-No!
Why do you put coffee in chili?
Coffee is one of those secret ingredients that are used to enhance the most exotic flavors in a chili recipe. Many people prefer add-in like chocolate that evokes a light, sweeter hint of earthy flavor, while strongly brewed coffee or finely ground espresso beans would raise the beautiful aroma of your chili recipe.
Should you cover chili while it simmers?
No! You can cook your chili uncovered. Simply take out the lid of the pot if you don't want much guesswork. I would also recommend simmering it uncovered for at least 25 minutes; thus, the extra liquid gets evaporated, and the thickness of chili gets enhanced effortlessly.
What makes Texas Chili different?
One of the unique fact-checks about Texas roadhouse chili which makes it stand apart from many other chili recipes is it is entirely free of any tomato products, tomato sauces, and beans. The authentic Texas Roadhouse chili has an intense underlying beefy taste and flavor of smoky sauce prepared from dried peppers. The classic Texas chili tastes much more like a soulful thick beef stew as it has the flavors of the robust peppers in it.
Does Real Texas Chili have beans?
No, it does not contain any type of beans. A classic Texas roadhouse chili would never have any kind of tomato product or even tomato sauces in it. The authentic Texas chili recipe came to light when there was no usage of beans or tomato products for the chili recipe.
How many calories are in Texas Roadhouse chili?
The authentic Texas roadhouse chili is much lighter in calorie count than many other regular chili recipes. The classic chili recipe contains about 120 calories in 1 cup (1.25 oz) per serving.
Is Texas Roadhouse chili Keto-friendly?
We do agree that Texas chili is a very toothsome chili that has an array of smoky, savory flavors. However, this exotic appetizer won't be a win-win option to support your keto-friendly diet. Many Texas chili recipes are loaded with cheddar cheese toppings, so Texas chili is undoubtedly a big NO for winning any keto diet.
Description - As mentioned above
Servings

Prep Time

6

servings

15

minutes
Cook Time

Passive Time

50

minutes

65

minutes
Servings

Prep Time

6

servings

15

minutes

Cook Time

Passive Time

50

minutes

65

minutes
Description - As mentioned above

Servings

Prep Time

6

servings

15

minutes

Cook Time

Passive Time

50

minutes

65

minutes

Servings

Prep Time

6

servings

15

minutes

Cook Time

Passive Time

50

minutes

65

minutes
Take a large pot and add oil and beef in the pot. Keep cooking the beef to the point it gets completely browned.

Add the garlic, onion, chilli powder, cumin, paprika, pepper, salt, and brown sugar in the beef.

Add tomatoes, jalapenos, and vinegar in the beef as well. Simmer it for 10 mins.

At last, mix the flour in it to make its consistency thick.

Garnish it with cheese and onions.
You could also add up a slot of yummy roasted vegetables instead of meat if you are vegetarian!
Nutrition Facts
TEXAS ROADHOUSE CHILI RECIPE
Amount Per Serving
Calories 538
Calories from Fat 297
% Daily Value*
Total Fat 33g 51%
Cholesterol 139mg 46%
Sodium 622mg 26%
Potassium 850mg 24%
Total Carbohydrates 13g 4%
Protein 45g 90%
* Percent Daily Values are based on a 2000 calorie diet.
Texas roadhouse chilli recipe - a copycat version - Graphic Recipes
Texas roadhouse chilli recipe | Easy and most straightforward version for the cooking lovers and newbies! copycat version...
Type: main
Cuisine: American
Keywords: Texas roadhouse chilli recipe
Recipe Yield: 6 Servings
Calories: 538
Preparation Time: 15M
Cooking Time: 50M
Total Time: 1H5M
Recipe Ingredients: